Do you love writing?
Join the  Florida Writers Association Youth program (FWAY) for middle and high school writers, and improve your writing, meet new friends, enter contests, and get publishing opportunities.
We believe everyone should have a chance to live out their dreams. We foster creativity and mutual support through our network of writers, teachers, poets, editors, publishers, and agents.
Annual dues are only $15, but the benefits are huge!
Zoom Writing Club. Find friendship with writers like you along  with support and advice from  publishing industry professionals and award-winning authors. Be inspired.
Help establish a School Writing Club in your school by bringing an Honor School letter to your principal who may want to start an FWAY Writing Club. Improve your writing with other students and friends, and earn an Honor School Banner for your school!
Link to a great support network that includes authors, agents, publishers, and all the resources of the Florida Writers Association (FWA). 
Two free entries to the FWA Collection writing contest. Winners are published in the Collection, celebrated at a luncheon attended by authors, agents and publishers, and participate in a book signing at the annual conference.
One free entry to the Royal Palm Literary Awards writing contest. Finalists and winners receive recognition and awards during the annual conference with hundreds attending. All entrants receive score sheets with judges' feedback, a major benefit.
Opportunities to be published. Beside the Collection, your work could be published in The Florida Writer magazine and FWA blog.
Free subscriptions to The Florida Writer magazine and monthly FWA newsletter keep you informed about writing and publishing.
Attend the NextGen Writers Experience. Learn from and network with authors, agents, and publishers in exciting sessions designed for the next generation of writers.
Share your love of writing with new friends who appreciate your passion and work!
Florida Writers Association Youth (FWAY)
Scholarship Award
Congratulations to all our graduating High School Seniors, their families and friends!
We invite you to apply for the Florida Writers Association Youth Scholarship award to be presented in May 2024. The Florida Writers Association is pleased to encourage young writers by offering a $500 college scholarship to a member of the Florida Writers Association Youth (FWAY) program.
The scholarship will be awarded to a high school junior or senior planning to attend college beginning fall semester 2024 who is an active member of FWAY. The scholarship recipient will be determined by points awarded for active participation and a brief essay.
Please share this opportunity with your school administrator and teachers!
Submission of an essay (no more than 200 words) is required. Choose one of these topics:
What author most influenced your writing? What did you learn from this author?
Why are writers necessary for society? How do writers contribute to society?
How can your writing talent help a community, your family, yourself?
As a writer, how do you see the world of the future (factual or fantasy)?
Deadline for Applications: January 30, 2024 11:59 PM
Follow FWAY on Facebook and Instagram
FWAY Leadership Team
---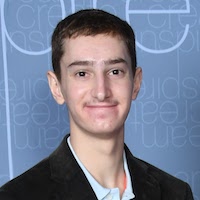 Michael Farrell, Chairperson, was drawn into the world of writing by his childhood dreams and the stories in his head that he wishes to bring to life. He loves psychology, fantasy worlds, and stories about the wonders of life. He is a black belt in tae kwon do and has practiced the art for ten years. He also has a background in tumbling. Michael joined the Florida Writers Association in 2019 and serves on the Board of Directors as Vice President of Administration and Membership.
---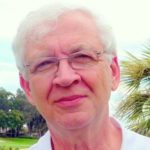 Mark H. Newhouse, the NY State Reading Association Elementary/Secondary Teacher of the Year 1989, was an adjunct professor at SUNY Old Westbury and served on Newsday's educational advisory board. He is a multiple RPLA winner, and has had stories featured in the FWA Collections, Creative Writers Notebook, Tales 2 Inspire, and other contests. Born in Germany to Holocaust survivors, he enjoys working with youth and is an anti-bullying advocate.
---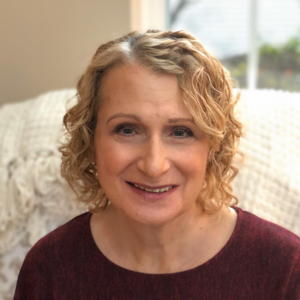 Paula Feuerstein has a master's degree in elementary education and a PhD in curriculum development. Paula taught elementary school and has developed several educational books and learning experiences for students. Some of her instructional materials have won national and state awards.  She has published two picture books and is currently writing her first chapter book.