Kaye Coppersmith Award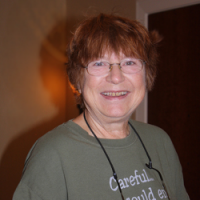 For her kindness, support, and warm encouragement to both seasoned and new members, Kaye Coppersmith will always be remembered as the welcoming arms of the Florida Writers Association.
Each year we are proud to honor the memory of Kaye by recognizing one member out of the hundreds of members who embody the motto of the Florida Writers Association (FWA): "Writers Helping Writers."
A committee reviews nominations and top-ranking entries are submitted to the Board of Directors for blind judging. The winner is announced at the Florida Writers Conference in October at the Royal Palm Literary Awards Banquet.
Any Florida Writers Association member can nominate a member for the award.
Nominations for the Kaye Coppersmith Award are accepted from April 1 through August 31. 
Kaye Coppersmith Award Recipients
2022: Elaine Person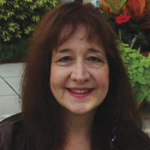 Elaine Person joined FWA in 2004 and is a tireless promoter of FWA at literary events, art openings, galleries, and concerts. She helps others to enter our contests, encourages them to attend our events and writers group meetings, and leads writing workshops.
---
2021: David M. Pearce
David M. Pearce led the Bradenton Writing Group from 2017 to 2021 and was always available to help anyone who enquired about the group, making sure they feel welcome. He is an advocate for FWA programs and urges others to take advantage of them. Group members say David's encouragement has enabled more than half the members to be selected for the latest Collection and RPLA semifinals and winners.
2020: 
Beda Kantarjian
Beda Kantarjian welcomes every new writer to her writing group, encourages others to join Florida Writers, posts on social media to encourage writers to enter FWA contests and applaud their successes.  At the annual RPLA banquet the table at which she sits is always the loudest and most demonstrative as they cheer on the winners. Beda's short stories have appeared online, in the Orlando Sentinel, and many volumes of FWA Collections. Her creative nonfiction pieces have placed first and second in RPLA. She is co-founder of Seminole County Writers.
2019: Veronica Helen Hart
Veronica Helen Hart (Ronnie) is the Florida Writers Association regional
director for Volusia, Putnam, and Flagler counties; writers group Leader for Daytona Area Writers and Daytona Area Fiction Writers; and has served as member of FWA's board of directors. Recently she formed Uppity Women Press and her books are available at Champagne Books, Amazon, and all the usual book sites. veronicahhart.com.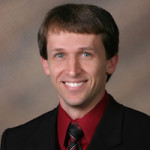 2018: John Hope
John Hope joined FWA in 2012. He has been writing award-winning books and short stories, creating videos and audiobooks, and making appearances ever since. He is active in the Seminole Writers Group and known for welcoming newcomers and encouraging everyone to attend the conference, even offering to provide transportation! He also volunteers every week for the reading buddy program at the Bonneville Elementary School. John truly embodies the spirit of Writers Helping Writers (of all ages).

2017: Su Gerheim
Su Gerheim graduated from the book learning world in 1964. Her thirty-three years in the job market taught her the real world has little to do with book learning. After using up all her cold days, Su moved from Minnesota to Florida, retiring in 2003 to become the caregiver for her husband. Today, Su enjoys writing poetry and children's books. Dabbling in many projects to become the master of nothing, she also enjoys seeing how well she can turn things into chaos. She and her sister, Winnie, are having a ball messing up website building. Su chairs the FWA Collection competition.

2016: Chris Coward
From the nomination: In June of 2006, when Chris Coward joined FWA, she immediately asked how she could help. Her first role was as Marketing Chairperson for the annual conference, which morphed into marketing chairperson for all of FWA's activities. Then she joined the Board of Directors. In 2009 and 2010, she took responsibility for our Royal Palm Literary Awards competition. In 2014, she was elected FWA's president. That year, our then-RPLA chair resigned suddenly due to family health issues. Things were at critical mass since the electronic submissions had caught on, and Chris was concerned about maintaining the integrity of the program. In short order, Chris volunteered to step down as president and take back the chairmanship of RPLA. Chris is also the proud leader of FWA's Oxford Writers critique group. While Chris has never overtly sought the limelight, she works tirelessly, and FWA benefits immeasurably from her talents and efforts.

2015: Elaine Senecal
From the nomination: When Elaine Senecal joined FWA, she immediately jumped into a leadership role, serving as secretary on the Board of Directors for two terms. She has never sought the limelight, she works tirelessly and with good humor, and FWA benefits immeasurably from her talents and efforts. She has been a conference chairperson, a go-to person for designing digital badges, and most recently has been co-designer and builder of FWA's website, specifically designing the shopping cart and numerous forms that have improved our internal systems.

2014: Karen McBride
From the nomination: "Although she has a quieter personality than some, she is always welcoming to anyone new to our meetings and always steps up when help is needed. She's maintained the group's blog, made sure announcements were distributed electronically to various sources, and 'gotten our name out there'… [She] never seeks recognition or thanks, but has been a constant, positive presence who is willing to learn or do something new simply because the need is there."

2013: Chrissy Jackson
From the nomination: "This nominee is impossibly competent, warm, encouraging, and wise. [She] does the work of ten people, yet is the calm voice in a crisis. For this person, no task is too lofty or too menial. [She] is quick to jump on a project, equally quick to give credit to others. … If anyone represents the heart and soul of FWA, it is this Lifetime Member—leader, helper to all writers, and force of nature."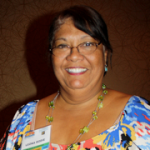 2012: Leona Bodie
From the nomination: "She is warm and welcoming, often with a hug. She encourages everyone, even the newest writers, to enter contests, especially FWA contests. Many members have continued writing because of her encouragement. I attended the FWA conference because she suggested it and shared a room with me. I entered the Royal Palm competition because she encouraged me."