Board of Directors
Executive Committee
President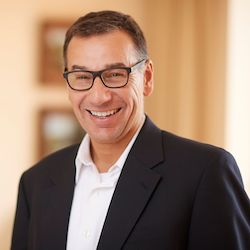 Rick Bettencourt is an award-winning author and an Amazon bestselling novelist. His works include Summerwind Magick, Building Us, Tim on Broadway, and Marketing Beef. Additionally, Rick conducts business and data analysis, speaks on marketing, writes technical documentation, and manages software projects to help businesses grow profitably. He lives in the Sarasota area with his husband and dog. 
---
Executive Vice President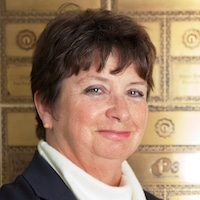 Anne Dalton, Esquire, has provided business and personal legal services to writers and other creatives in all phases of their creative development for 45 years. She proudly serves as General Counsel to the Florida Writers Association and is an FWA Lifetime Member. Anne is licensed in Florida, New York, and Pennsylvania, and her credentials can be viewed at daltonlegal.com.
---
Vice President of Administration & Membership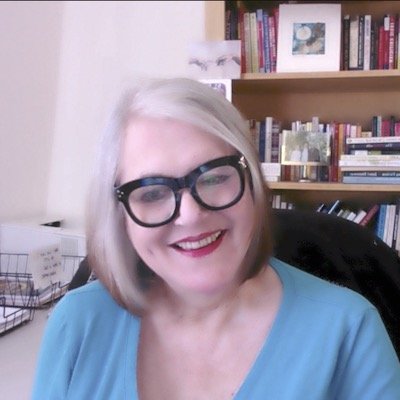 Mary Ann de Stefano is editor of The Florida Writer and publishes MAD's Monday Muse. An independent editor with 30+ years' experience, she works one-to-one with writers who are developing books. Mary Ann does business at MAD about Words, named as a play on her initials and love for writing. She is mad about nurturing creative and community spirit and helping authors achieve their writing goals. She has been an FWA volunteer since joining in 2005 with a focus on enabling online solutions for members. Website: madaboutwords.com

---
Vice President of Finance

Chrissy Jackson joined FWA in 2004, was elected vice president in 2005, then president in 2009. In 2007, she co-founded Florida Writers Foundation, a 501(c)(3) charitable organization created to fight illiteracy across the state. She chaired the annual conference for 16 years. Chrissy holds a Master of Science in Management and Leadership degree with a focus on nonprofit organizations and is currently working on her doctorate in business administration. An author of several property management textbooks, she teaches classes and speaks around the country.
---
 Special Advisor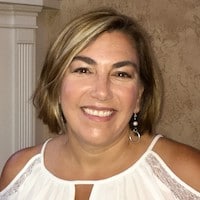 Alison Nissen is the co-founder of Revel Coach, an inspiration platform for women, a professor at Southeastern University, and writers' coach. She is the author of the 2016 RPLA Unpublished Memoir of the Year Resolve, Courage, Hope, and host of FWA's The Florida Podcast and Webinars. Follow her Tales from the Laundry Room at alisonnissen.com.
---
Contact Executive Committee:

[email protected]
---
Directors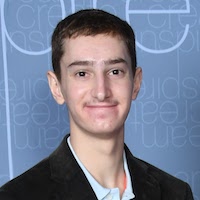 Michael Farrell was drawn into the world of writing by his childhood dreams and the stories in his head that he wishes to bring to life. He is the Assistant Chair for FWA's youth program, where he is responsible for tasks such as hosting online get-togethers and running the FWAY Instagram. He loves psychology, fantasy worlds, and stories about the wonders of life. He is a black belt in tae kwon do and has practiced the art for ten years. He also has a background in tumbling.
---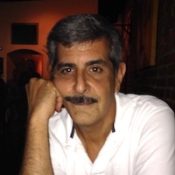 Paul Iasevoli lives on the west coast of Florida where he coaxes characters from conch shells and sifts stories from beach sand, scribbles them on velum, stuffs them in wine bottles and tosses them into the Gulf of Mexico—some have resurfaced in journals like Cathexis, High Shelf Press, and Deep South Magazine. In 2022 his autobiographical short story, "Just My Bill," bobbed to the surface in Orange Blossom Publishing's third edition of How I Met My Other. Find out more at: pauliasevoliwords.com

---

Mark H. Newhouse, FWA Youth Chairperson, is a multiple RPLA and Collection winner. The Devil's Bookkeepers, Book 1 won Best Published Book and Gold Medal Historical Fiction and medals for each volume. The trilogy was also honored with the Chanticleer International competition Grand Prize Fiction Series award. RPLA-winning mysteries include Welcome to Monstrovia and its sequels. A NY State Reading Association Teacher of the Year, SUNY Old Westbury adjunct instructor, Newsday's Educational Advisory Board member, he was founding-president of Writers League, Writers 4 Kids, and is a member of the Authors Guild, SCBWI, and IBPA. He loves helping children and writers achieve their dreams. 
---

After thirty-five years in Boston, William Opperman has contentedly retired to Central Florida with his husband Scot. Besides the two children and two grandchildren, he delights in movies, operas (especially Wagner), and the Oxford comma. He is an editor and writer, an awed admirer of the Chicago Manual of Style, the principal of Keep the Voice Editing, and the author of a television miniseries script based on Thornton Wilder's magnificent novel The Eighth Day. He is currently working on a memoir, a mystery set in Mount Dora, and a gay romance.
---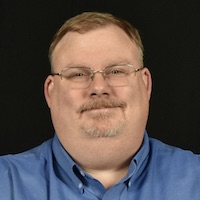 David M. Pearce, Esquire works as a local government attorney in Sarasota County. He is a multiple Royal Palm Literary Award recipient in unpublished science fiction and a recipient of the Kaye Coppersmith award in 2021. He served as the Bradenton local group leader between 2017 and 2021.
---

Elaine Senecal is a former executive committee member and served as secretary for four years. In 2014, she co-created the FWA website and continues to support website experiences for our membership. She has volunteered at our annual conferences where needed. Elaine has a business science degree and programming certificates that fulfill her day job as an integration data analyst and application instruction writer. In her downtime, she flirts with hubby, talks to the puppies, stares at the clouds, and writes cozy mysteries as Elaine Braman. Sometime in the future, she hopes to find the time to publish the third book in the series.
---