The Florida Writer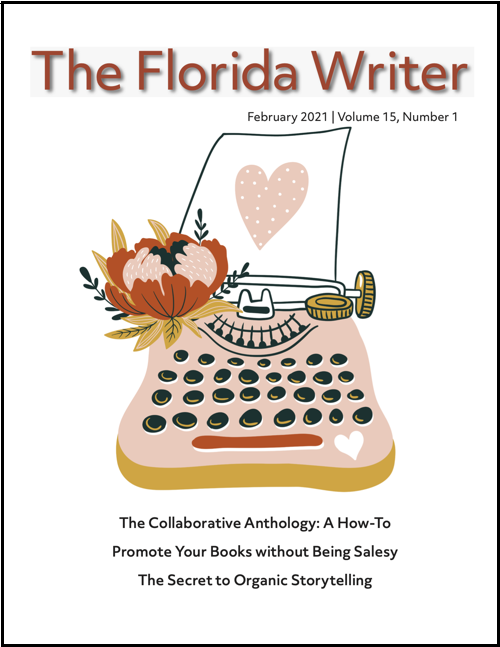 The Florida Writer, the official magazine of the Florida Writers Association, offers members the opportunity to see their names in print alongside articles by writing, publishing, and marketing professionals, as well as news about FWA events and programs. The full-color magazine, produced in PDF format is published 6 time a year.
"Each issue is well done with content that is timely and relevant to the writing world." —Eileen Muzzey Hector
Contributors have included Jane Friedman, veteran consultant to writers in the digital age and editor of the Hot Sheet; Anne Dalton, an attorney specializing in the creative arts; James Scott Bell and Steven James, national best-selling authors, and many more industry experts. 

Advertise: Reach our members with your promotional message
You don't have to be a member to advertise, but members receive a discounted rate.
Check out a sample issue. (Not your average regional writers group publication!)
To reserve your ad or submit a query, email mdestefano [at] floridawriters.org.
Submission Requirements
We publish members' creative writing and news of writing-related accomplishments. Past issues and submission requirements can be found in the most recent issue of the magazine. Other content is by invitation only.